SEQP and JT-Modes; Rules Update
SEQP and JT-Modes; Rules Update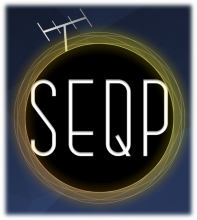 Monday, July 24, 2017 - 17:01
Monday, July 24, 2017 - 17:01
Submitted 5 years 10 months ago by
w2naf
.
I've received community feedback that people want more guidance on running JT-modes during the SEQP. As a result,
we have revised rules
. There are some also changes to provide guidance in other areas as well, including using SNRs or RSQs for digital mode signal reports. None of these changes affect the scoring procedure, but hopefully they will make the operating procedures more clear. Also, I've been made aware that there is currently a bug in N1MM+ that prevents SEQP signal reports from being saved to ECLIPSE Cabrillo files. The N1MM+ developers tell me this bug will be fixed in the next public release. Please let us know if you have any comments by sending an e-mail to
hamsci@hamsci.org
. Thanks!
73,
----------
----------
----------
--------------------
Nathaniel A. Frissell, Ph.D.
Assistant Research Professor
Center for Solar-Terrestrial Research
New Jersey Institute of Technology
Tiernan Hall, Room 101
161 Warren Street, Newark, NJ. 07102
(973) 787-4506
----------
----------
----------
--------------------