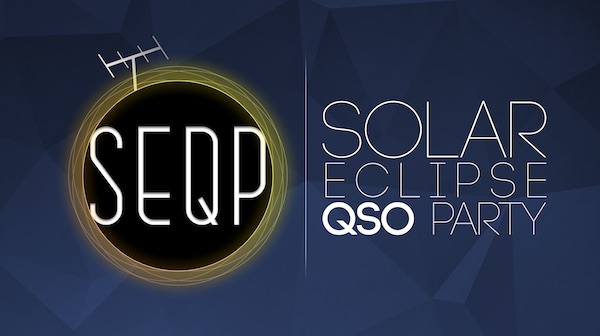 The SEQP will take place on August 21, 2017 from 1400 – 2200 UTC.
Partial eclipse begins at about 1600 UTC in Oregon ends at about 2015 UTC in South Carolina.
On August 21, 2017, a total solar eclipse will cause the shadow of the moon to traverse the U.S. from Oregon to South Carolina in just over 90 minutes causing dramatic changes in both the ionosphere and HF propagation. The Solar Eclipse QSO Party (SEQP) is a HamSCI-ARRL sponsored operating event to generate data to study ionospheric changes during the eclipse. Not a ham radio operator yet? Learn more about it from the American Radio Relay League.